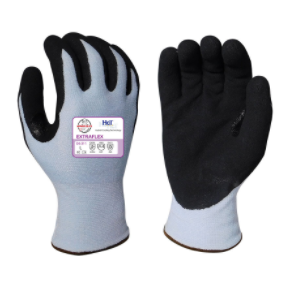 Armor Guys ExtraFlex Winter Insulated Glove #04-311
Product Description:
SOLD BY THE DOZEN
FEATURES:
• Excellent Abrasion Resistance and Wet Grip
• Breathable Coating for Superior Comfort
 APPLICATIONS:
• Cold Storage
• Construction
• Outdoor Winter Work
• Landscaping
 Care Instructions:

Recommended washing temperature is between 40°C and
60°C (104 - 140°F) with mild detergent.
The drying process may cause felting on the fabric surface.
Drying temperatures should not exceed 70°C (158°F)
 Performance level:
EN388:4443D EN Level 4 Cut Resistance
Abrasion 4
Cut 4
Tear 4
Puncture 3
No Product Manual Available
Product Item Number:
#
Product Manufacturer:
Armor Guys
Free Shipping on most orders over $200, discount applied automatically at checkout. *Some products not eligible.
---
We Also Recommend
---